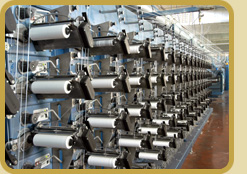 Gold is located on an area of 20.000 m2 of which the 10.000 m2 part is closed in the 4th Industrial Zone of Gaziantep, performs manufacturing of PP woven fabrics, PP coated fabrics and PP woven bags its facilities equipped with European originated machinery of high technology.

Gold, which works with ISO 9001:2000 Quality Management and ISO 22000:2005 Food Safety Management System, manufactures 80.000.000 units of PP woven bags a year with the personnel strength of 120 people who are specialized in their own fields.

It is furnished service for agricultural and constructional sectors with the multi-purpose fabric group that they manufacture as well as the products used as a packaging material in a very wide range from chemicals to textile materials, particularly the sectors of coal, food, feed and fertilizer.